What We Do
SFSI's 9 highly qualified educators lead monthly Saturday Science Workshops, teach the annual Summer Science Week and offer one-on-one mentoring for teachers. In addition, our comprehensive resource library provides educators with classroom materials and nationally­ recognized science kits.
Saturday Science Workshops 2019-2020
Saturday mornings throughout the school year for teachers. Schedule and topics will be announced in August.
Summer Science 2019

The 2019 Institute will feature Making Sense of Science 'Systems' curriculum, a research­ based professional learning course that empowers educators with the skills needed to incorporate Next Generation Science Standards into their classrooms. Grades K-6.
Santa Fe Science Initiative Programs by Request
Classroom mentor support:
Requests for classroom mentor support are available upon request and sufficient funding. Teachers can apply to Dollars4Schools to fund classroom mentors.
Family Science Night:
Program /materials for two elementary classrooms and their parents – approximately 30 children, grades K-6
Come share the excitement of hands-on science with your students and their families
SFSI brings the kits, helps set up
Teachers and SFSI staff facilitate numerous hands on experiences
Take-away handouts with classroom extensions and home activities/websites with more
SFSI staff will assist in set-up and clean­ up and support classroom teachers at event
Cost: $450
Funding for Family Science Nights is possible with a LANL Small Grant or Dollars4Schools grant. Please contact www.lanlfoundation.org or www.dollars4schools.org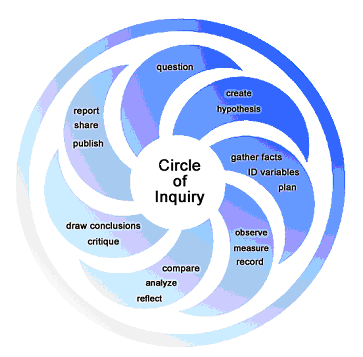 Highlights of 2017-2018
October 14, 2017
"Wonderous Weeds Around You" with Mollie Parsons, in Partnership with the Santa Fe Botanical Garden.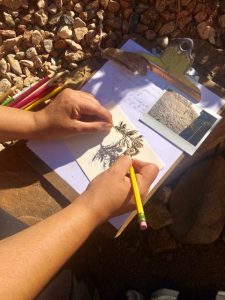 April 17, 2018
Microbial Ecosystems with Diane Catron & Pam Dresher, in Partnership with the Bradbury Science Museum.
Soil + water = a great learning experience Bradbury Science Museum Newsletter, May 2018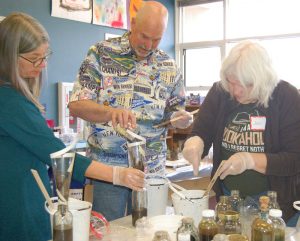 Santa Fe Science Initiative is delighted to be a part of the Santa Fe Community Educators Network.
Family Night at Cochiti Pueblo